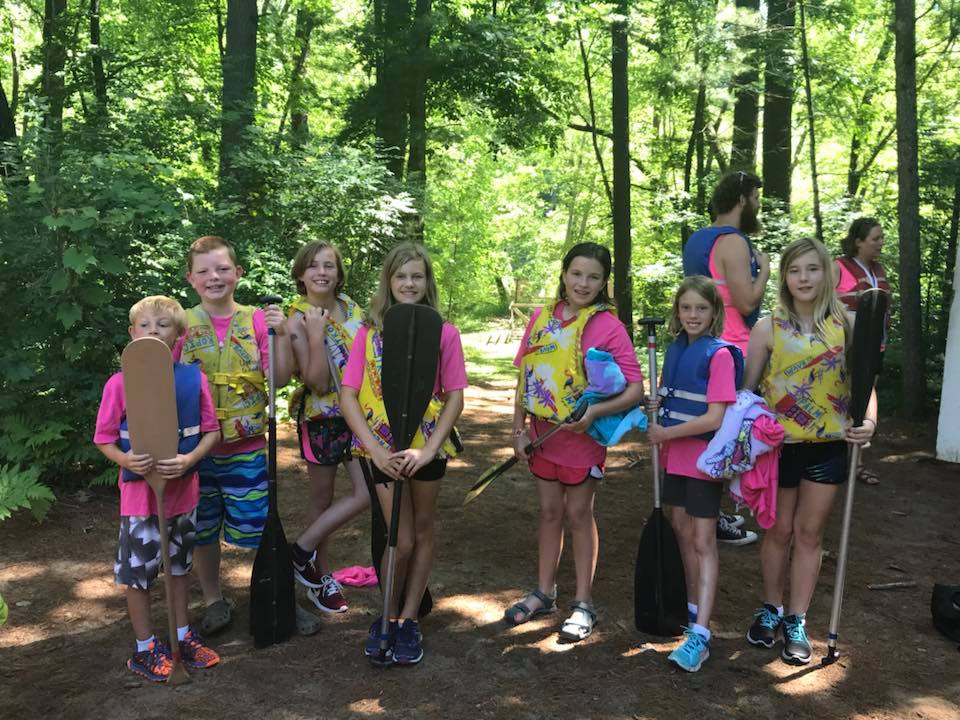 Dates: Monday, June 7th, 2021- Thursday, August 5th, 2021
*Due to major renovations happening at our Enterprise location this summer, we are unable to offer Kamp the last two weeks in August*
Hours: Monday - Friday • 7 am - 5:30 pm
Location: ​High Point Christian School • 7702 Old Sauk Rd., Madison (just off the beltline)*
2021 Registration NOW Open
Testimonials from Happy Kampers!
"We LOVE the camp shirts this year.  I love that they are light weight and more like an athletic shirt. My son put it on this morning and said, 'This feels great!' It is obvious how much hard work you put into this program every year.  I just wanted to let you know that it does not go unnoticed and that our family appreciates all you do. This is such a great camp!!" -Stacy
"Summer Kamp was an adventure our son will never forget! From the weekly swims, field trips and outside fun, the teachers couldn't have added any more activities to the schedule! I loved that the kids were still learning as the teachers weaved in educational lessons throughout the week." -Megan
"My older son has attended Summer Kamp for two consecutive years, and it's something he now looks forward to each year. He was overheard at a recent play date telling a friend, 'You should go to Kamp—you go on a field trip and go swimming every week!' He can't wait to be reunited with old friends and teachers, as well as find out what new adventures await him in the summer months. His little brother will join him this year, and from the glimpses of Kamp he's seen at drop off/pick up and the stories of field trips, and swimming, and fun times—oh my!—big brother has shared, this little guy couldn't be more excited to be part of the gang this year." -Heather 
"My two daughters went to Summer Kamp for two summers in a row. They loved it! They especially loved the small number of kids, the really fun counselors, the weekly field trips, and the school-based setting.  Every day was fun yet there was a structure to the day and the counselors were very organized and responsible.  I honestly cannot think of one negative experience we had with Summer Kamp.  I would highly recommend it to any family.  Check it out!"  -Kim
"Our son loved the one-on-one attention he received from the staff, and the field trips and various weekly adventures kept him excited and engaged. We are truly thankful for all the Kamp staff did to make him feel welcome and included!"  -Emilie & Sean
Weekly Kamp Themes
Week 1 (June 7-11) •  Welcome Week
Week 2 (June 14-18) • Kamp Karnival
Week 3 (June 21-25) • Brain Games
Week 4 (June 28-July 2) • Medieval Times
Week 5 (July 6- 9) • Grossology
Week 6 (July 12-16) • Teeny Tiny Kamp
Week 7 (July 19-23) • Marvelous Magnets
Week 8 (July 26-30) • DIY Exploration
Week 9 (Aug 2-5) • LegoMania
Provisions
Afternoon snacks and milk will be provided each day. Kamp participants are asked to bring a morning snack, sack lunch and water bottle each day. Participants will also need to provide sunscreen of their parents' choosing, along with appropriate swimming attire and beach towel for swimming days. All kampers will receive an official 2021 Summer Kamp t-shirt.
Weekly Schedule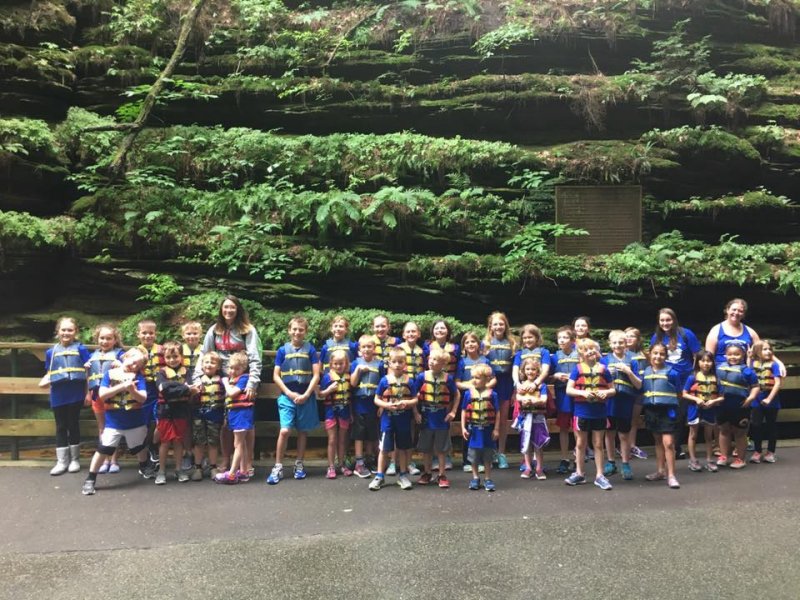 Mondays/Wednesdays/Fridays
7:00-9:00- Arrival/Free Play
9:00-9:30-Snack
9:30-9:45- Daily Update
9:45-11:30- Special Activity/Outside
11:30-12:00-Classroom Freeplay
12:00-12:30-Lunch
12:30-1:00- Outside/Gym
1:00-2:00-Rest/Quiet Time (Bluejays)
1:00-1:30- Quiet Reading/Work Time (Falcons/Eagles)
1:30-2:00- Classroom Freeplay (Falcons/Eagles)
2:00-3:00- Special Activity 2
3:00-3:30-Snack
3:30-4:30- Outside/Gym
4:30-5:30-Classroom freeplay/Pick-up 
The schedule for Tuesdays and Thursdays vary due to swimming and field trip plans.
View list of weekly field trips/activities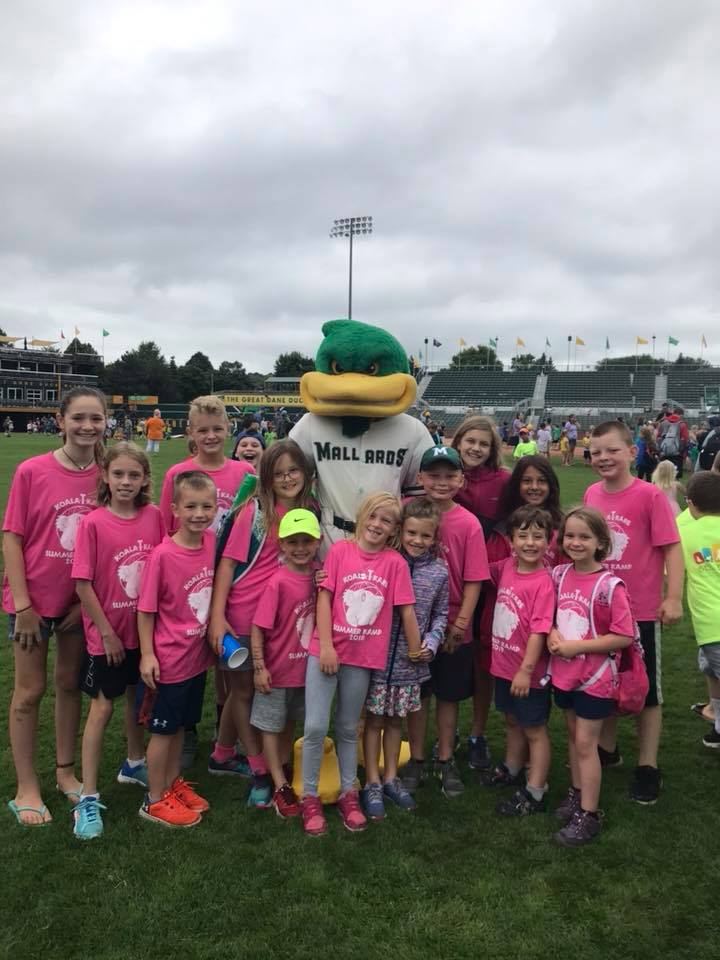 Pricing & Registration 2021:
5 days: $310/week
4 days: $290/week
3 days: $250/week
2 days: $200/week
Daily Drop in rate: $105/day
(9 hours of care are included in base rate. Extended care is $5 per half hour.) 
Contact staff with any questions or concerns.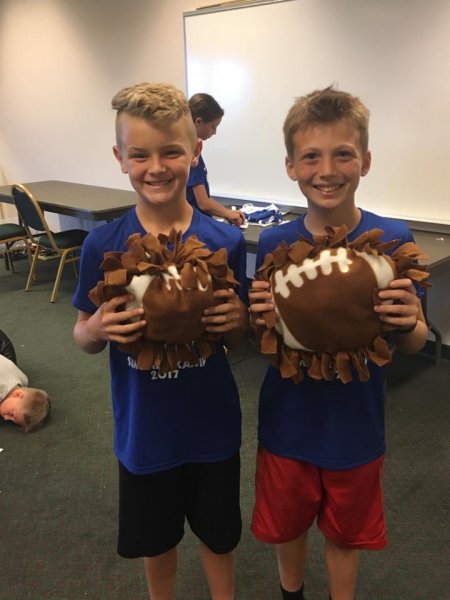 Fees & Policies
Pre-pay discount:
Families that pay in full by May 1, 2021, can take a 3% discount off their remaining balance for the summer.
Additional Child Discount:
Pricing is shown per week per child. For parents with more than one child enrolled in 4- or 5-day program for at least 9 weeks, you may take $10 off the weekly rate for each additional child after the first.
Reservation Fee:
A nonrefundable $20 fee per child per week is required to reserve your spot in Summer Kamp. The fee will then be applied to the week you reserve. On the registration form, please indicate the number of days per week your child will attend, as well as which weeks. Reservations will be made on a first come, first serve basis, with priority given to families who reserve space for the entire program. Options for 3-days, 2-days and daily drop-in can be scheduled after May 1st, as space allows.
Registration Fee:
There is a $65 non-refundable registration fee per child for families who are new to Koala-T-Kare. If your child was enrolled in Kamp last summer or in our preschool program, the registration fee is $35 per child.
Late Fee:
All children must be picked up at the scheduled time. A penalty fee of $1/minute will be assessed beginning 5 minutes after the scheduled pick-up time and must be paid promptly.
Late Payment Fee/NSF Checks:
A penalty fee of $2 per day will be assessed for every day a payment is past due. A fee of $25 will be charged for a check returned due to non-sufficient funds. 
Confirmation Policy:
A registration form, all required intake forms (see attachments below) and a check for all fees need to be submitted before your reservation can be confirmed. A confirmation email will be sent when your reservation is confirmed.
Cancellation Policy:
Cancellations or changes to reservations must be made two weeks prior to the first day of reservation.  At this time, refunds will be given less the nonrefundable Registration fee.  Kamp is designed around a one-week cycle with flexible options in days to attend, to provide families with many choices and flexibility.
COVID Policies:
Door drop Off: To limit people within the building, parents are asked to bring child to the door for a health screen; staff will then take the children to their classrooms.

Due to guidelines set by PHMDC Groups will not co-mingle and be limited to 25 children.

All students and staff must wear a mask at all times indoors, unless eating or drinking.  When masks are off social distancing is a must.  When outdoors masks will be worn when social distancing isn't able to happen. Please plan to bring extra masks, in case they need to be changed throughout the day.

Provisions:
All kampers receive an official 2021 Summer Kamp t-shirt! KTK will provide an afternoon snack and milk to participants each day. Parents are responsible for providing their child(ren) with a morning snack, sack lunch, water bottle and sunscreen each day, as well as proper swimming attire/towel when needed.
Questions?
Call 608-310-6727 or email Cassie for more details or specific answers to your questions.