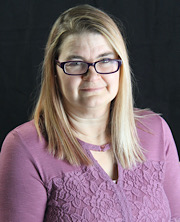 Tammy Detter began her adventures with Koala-T-Kare in 2007.
She started her childcare years at Playhaven in 1990. Tammy then worked as the Assistant Director from 2003-2006. She has her Registry certificate, Infant/ Toddler certificates and many other certificates in the childcare field.
Tammy and her husband Jim have a beautiful and spoiled hunting dog named Hemi.
In her spare time she enjoys ATV riding, target shooting, and watching the Packers and Brewers with family and friends.